There are some places around the world that feature at the top of most people's bucket lists, and Australia is certainly one of those. If you do not have any plans to visit Australia at least once in your lifetime, now is the time to start making some. Australia is a place that has so much to offer, with a huge selection of tourist activities intertwined with the most amazing, dramatic, and beautiful landscapes. In fact, it is a country that is difficult to do justice with mere words. If you talk to anyone that visits Australia, you will often find that they say it is much better than they ever imagined it to be. So, with that being said, let's take a look at some of the different reasons why everyone should visit Australia at least once in their lifetime.
Tropical and lush landscape
–There are so many tropical and lush spots in Australia. The rainforests here are full of luscious greens and the most incredible wildlife. Queensland is a good option if you want to explore the best rainforests in the country. You can easily go hiking here, and there are plenty of rivers and swimming holes, providing a lovely spot for cooling off. From the birds to the crocodiles, you will love being so close to the wildlife. Just make sure you don't get too up close and personal with the crocs!
The world's best beaches
– You knew it wouldn't take long for us to start talking about the beaches in
Australia
, right? After all, this is one of the main attractions! With over 50,000 km of coastline, you are going to be well and truly spoilt for choice when it comes to sunbathing or enjoying watersports in the country. Some of the most popular areas include Coral Bay, Cable Beach, Noosa, and of course, Bondi Beach. Bondi Beach is the most famous part of coastline in Australia, and it is great for surfing too!
Amazing sporting events
– Are you a fan of sports? If so, you may want to time your trip to enjoy one of the major sporting events that go on in Australia. Needless to say, cricket is the most popular sport in Australia! However, there are other special events here too, including the F1 Grand Prix and the Australian Tennis Open.
Enjoy Christmas in the sun
- Another reason why you should consider visiting Australia at least once in your lifetime is that you can enjoy the sunshine during the winter months. We all spend our years hoping for a white Christmas, but we are met with rain and sleet instead. So, why not ditch the gloomy conditions altogether and enjoy Christmas on the beach? Read
advice from Bondi 38
to discover everything you need to know about visiting Australia at this time of year. It is a popular period so a bit of pre-planning certainly won't go a miss!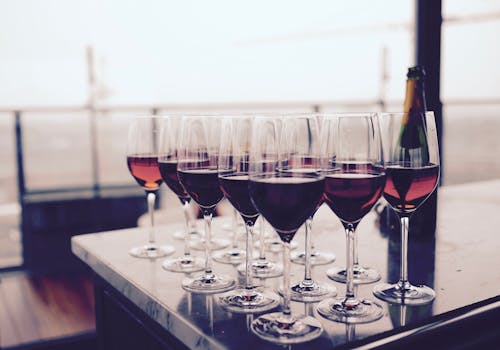 Exquisite wine
– Who doesn't love a good glass of wine? You won't be disappointed when visiting Australia. There are lots of impressive wine regions, ranging from the Margaret River near Perth to Hunter Valley near Sydney. Make sure you try a Pinot Noir while in Australia!
And, of course...
The Great Barrier Reef
– You did not think we would get to the end of this blog post without mentioning the
Great Barrier Reef
, did you? It is a place that does not need any introduction or elaboration! It will take your breath away.
Hopefully, you now feel like you have a little glimpse into the magic that Australia has to offer. This blog post merely scratches the surface regarding how incredible this country is, as well as everything that you can see and do here. It is truly a place unlike any other, providing a beautiful, fun, and relaxed yet vibrant atmosphere. You will never get bored of the things to do here or the stunning sights to witness. Plus, there is well and truly something for everyone, so it really does not matter who you travel with. If you cannot convince anyone to come along for the journey, why not go on your own? You won't regret it.